Here are 5 ways to personalise your Wedding and make it uniquely about you as a couple.
1. Incorporate Your Hobbies
If you both love touring local wineries, consider throwing a wine-themed wedding. This can be done by simply choosing a winery as your wedding venue, or you can incorporate wine in other ways. Personalise your reception with wine bottles serving as table numbers, giving out bottles of wine for the favours or even by adding grapes to your floral arrangements and bouquets. Wine is just one example; the more unique the hobby, the more memorable the wedding becomes.
Excited about the idea of incorporating your hobby, but want to do something more subtle? You could showcase your shared love of horseback riding with a saddle-shaped groom's cake and a photo booth filled with props such as helmets, riding crops, red coats, etc.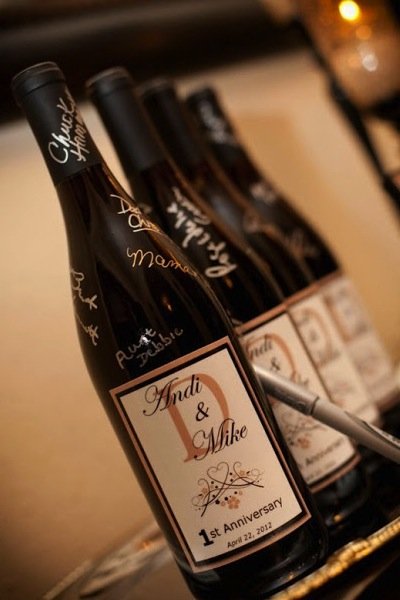 Photo Credit: EVC Creations
2. Be Unconventional
Every wedding has the standard components of a ceremony, reception, meal, music, cake and dancing. While that structure has served couples for hundreds of years, it's a bit stale. Pick a component and do something unconventional that makes both of you happy. If you don't like cake, have a banana split bar. If you don't want a DJ, hire a polka band.
Wedding guests enjoy knowing the inside scoop on why you decided to do something different, so post small signs or cards that explain that you shared a banana split on your first date or your proposal was interrupted by a polka band.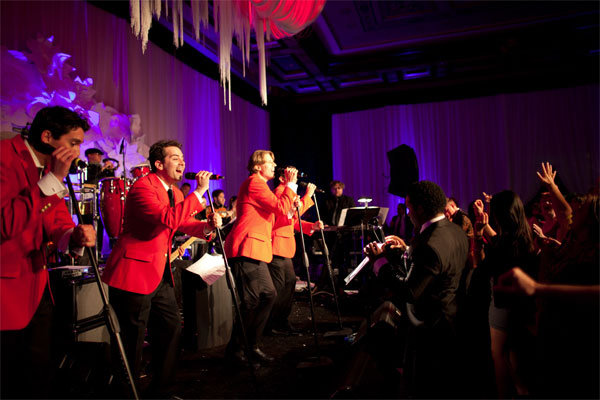 Photo courtesy of Bobby Borg
3. Select the Right Time
Not every wedding has to be held in the evening. If you're both early risers, think about a morning wedding.  My favourite meal is brunch, so I got married at 9 a.m. and my reception was a champagne brunch. Guests raved about how unique the experience was and I got to celebrate my marriage with all of my favourite people while enjoying my favourite meal.
Hosting your wedding on off-days and times is often a cheaper alternative as well. Let go of the constraints of time (keeping in mind that unusual times may make guest accommodation planning more important). Feel free to host your wedding at midnight under the stars with toasted marshmallows or at noon with a picnic reception. Remember, your wedding is whatever you dream it to be, and your guests will go with the flow.
4. Include Important Members of Your Family
If you adore your grandma or great aunt, find a way to include them in your wedding. I love the idea of older women as flower girls, especially if there aren't little girls in your family. You can also include your pets or family members with entertaining talents. Who wouldn't be amused by your cousin doing sleight-of-hand magic tricks during cocktail hour? Each family member you include helps make your wedding day a little more "you."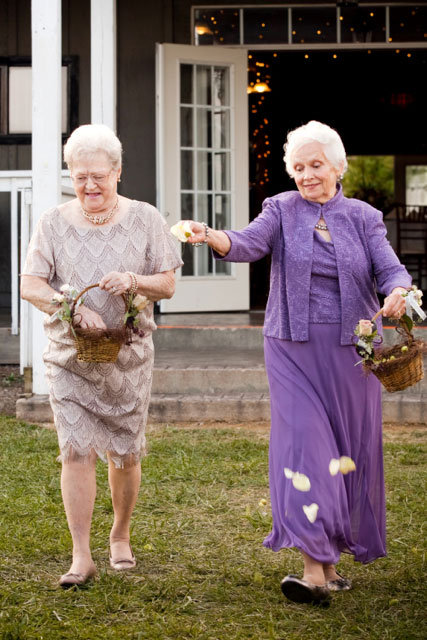 Photo Credit: Genevieve Leiper
5. It's All About the Details
If you want your wedding to be unique, add things that make guests think of you and your fiancé. Jokes or fun facts about your relationship tucked into napkins, your favourite sports gear as props for a photo booth, or a taco truck for late-night snacks are just a few ideas to get you started.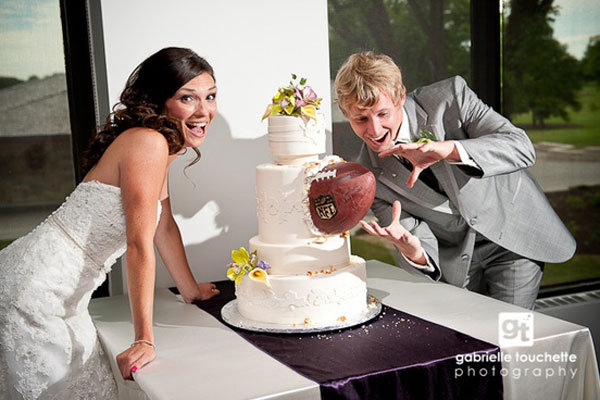 Photo Credit: Gabrielle Touchette Photography