1. Wedding Dresses ~ Sleeves
Is it finally time to see the end of the strapless Wedding Dress?  They are not for everyone, although many wear them, so we should be pleased to be seeing sleeves, boleros or shrugs replacing them.  Sleeves or, at least, covered shoulders are one of the biggest bridal trends for 2015.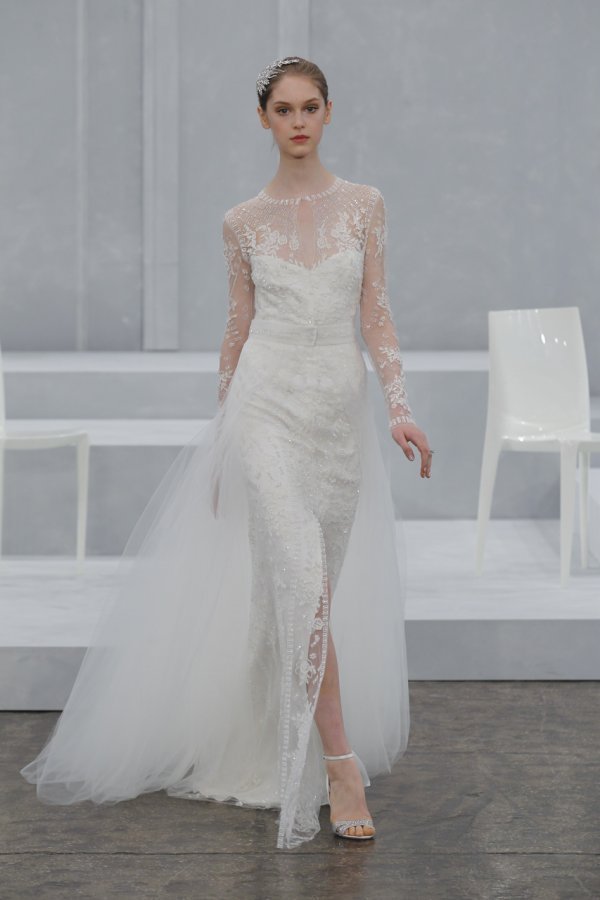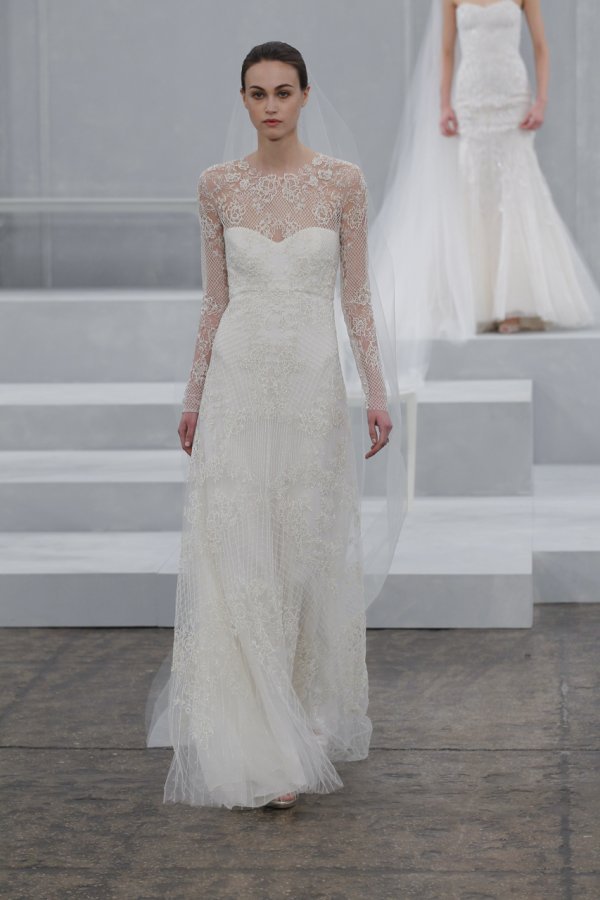 Gowns by Monique Lhuillier
2. Stylish Grooms
It is looking like the guys are getting into the act ~ many are taking to more than just a black suit and hitting the aisles with a bit of style.  From coloured suits to stylish buttonholes, braces and waistcoats.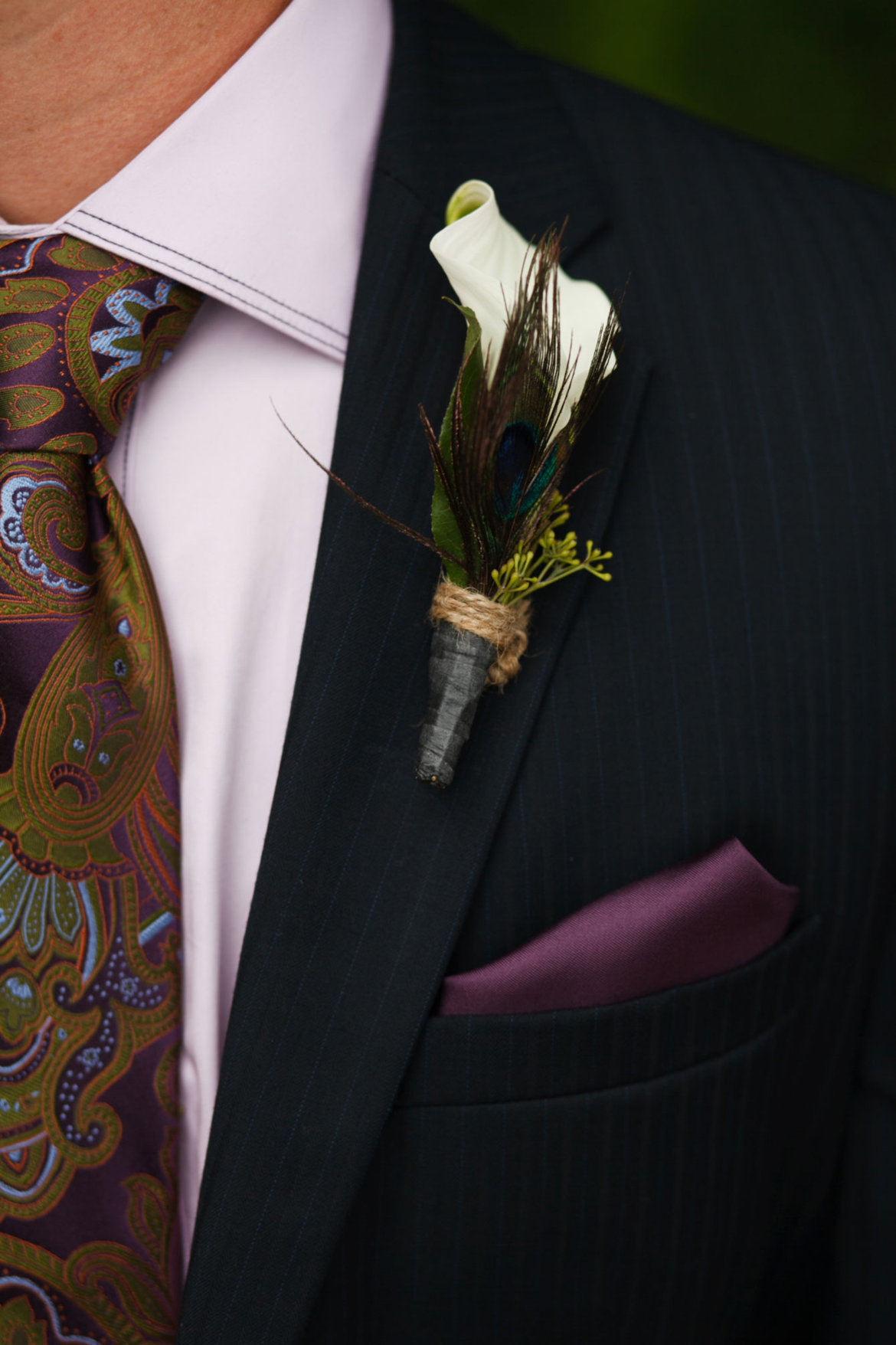 3. Designer Shoes
Statements are being made loud and clear with the trend for Designer Shoes for the Bride.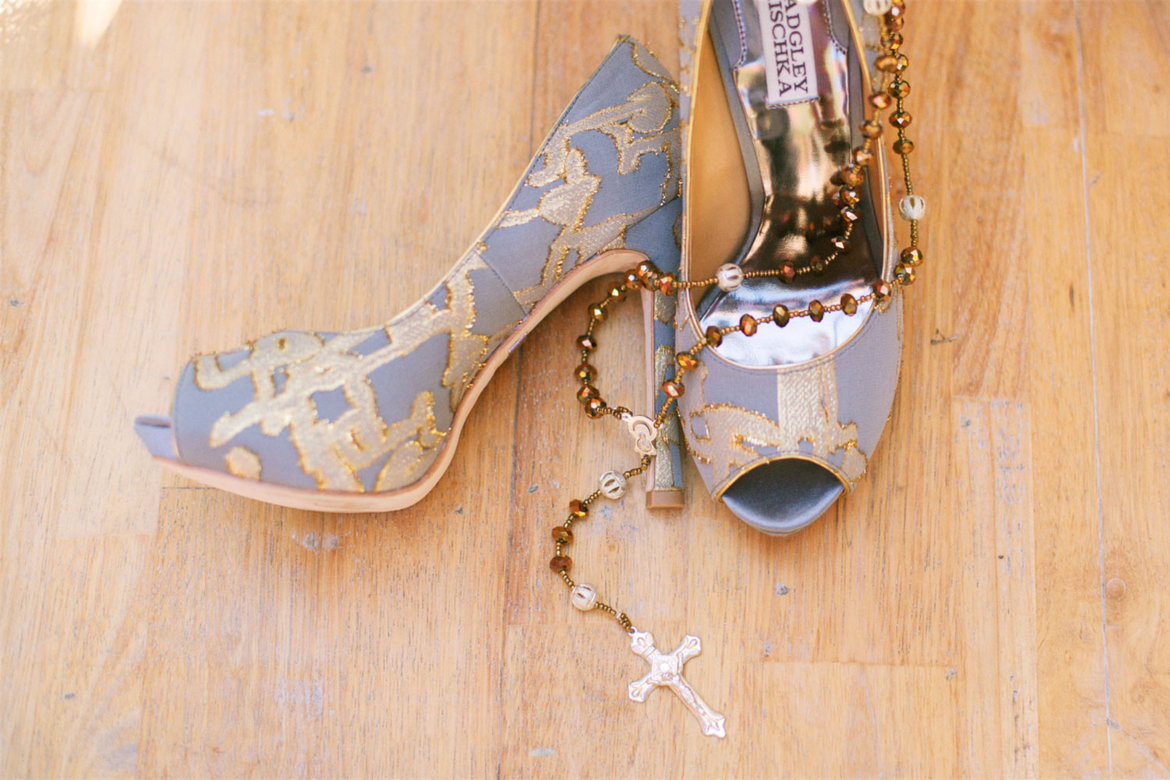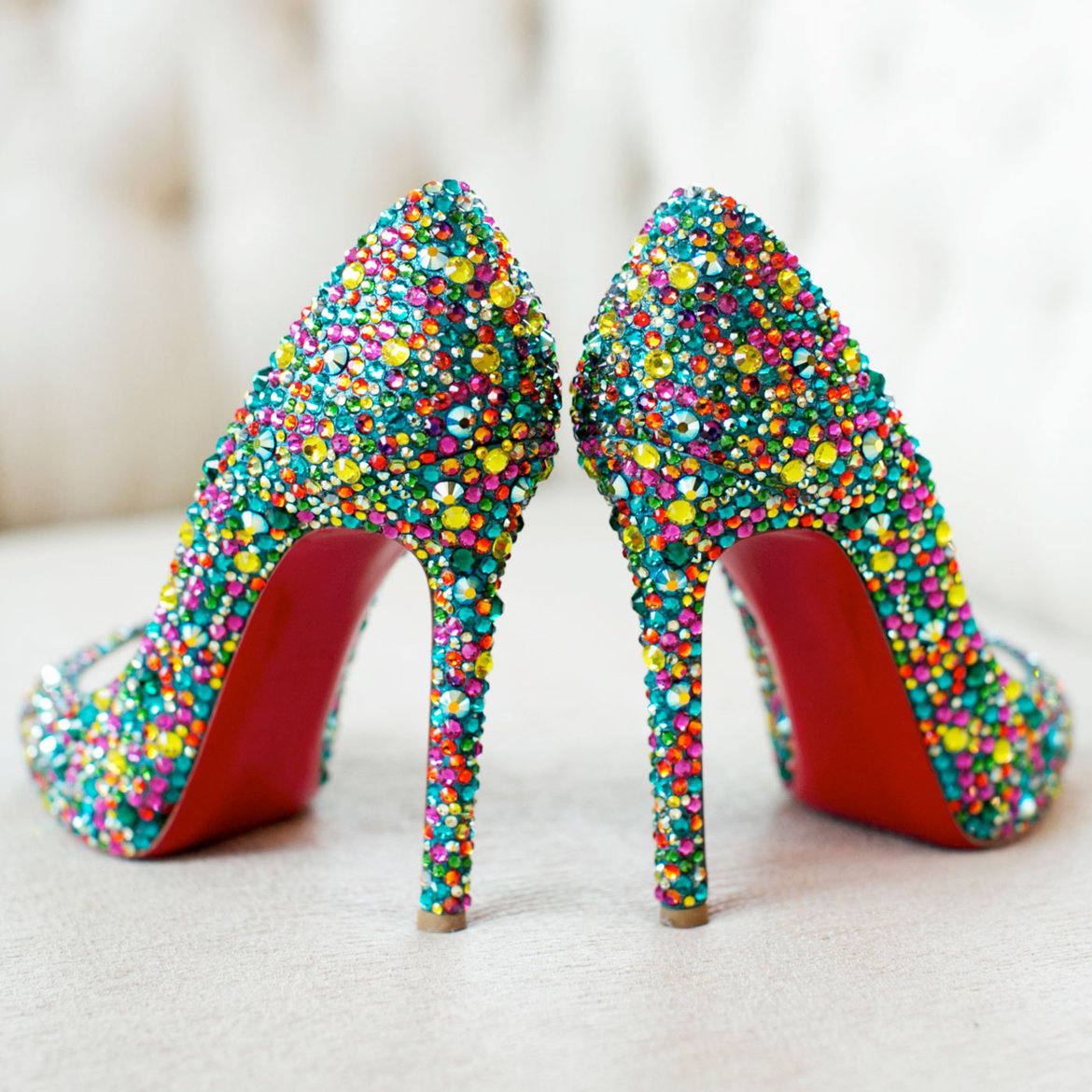 4. Signature Cocktails
Personalising drinks to have a Signature Cocktail is a great way to remind your guests of who you are as a couple.  Or why not have one each?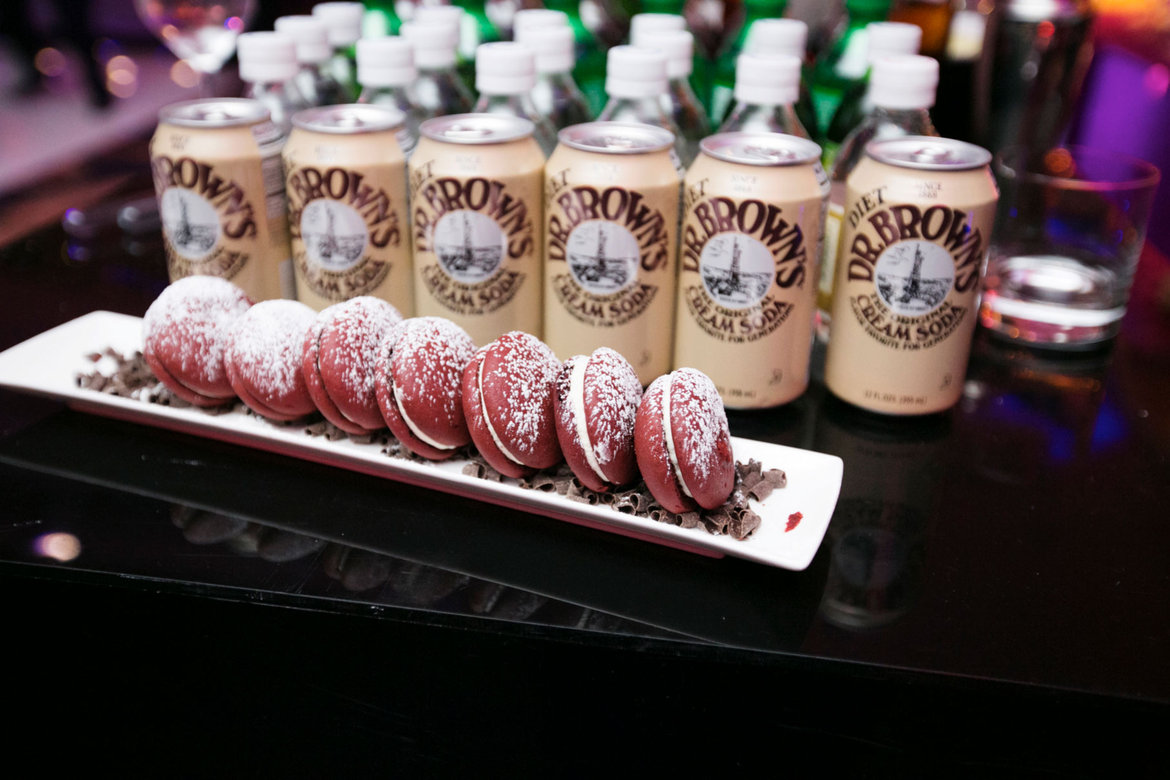 5. Small Bites
Instead of a formal sit-down dinner why not offer up some tantalising and classy canapés, a buffet or share platters?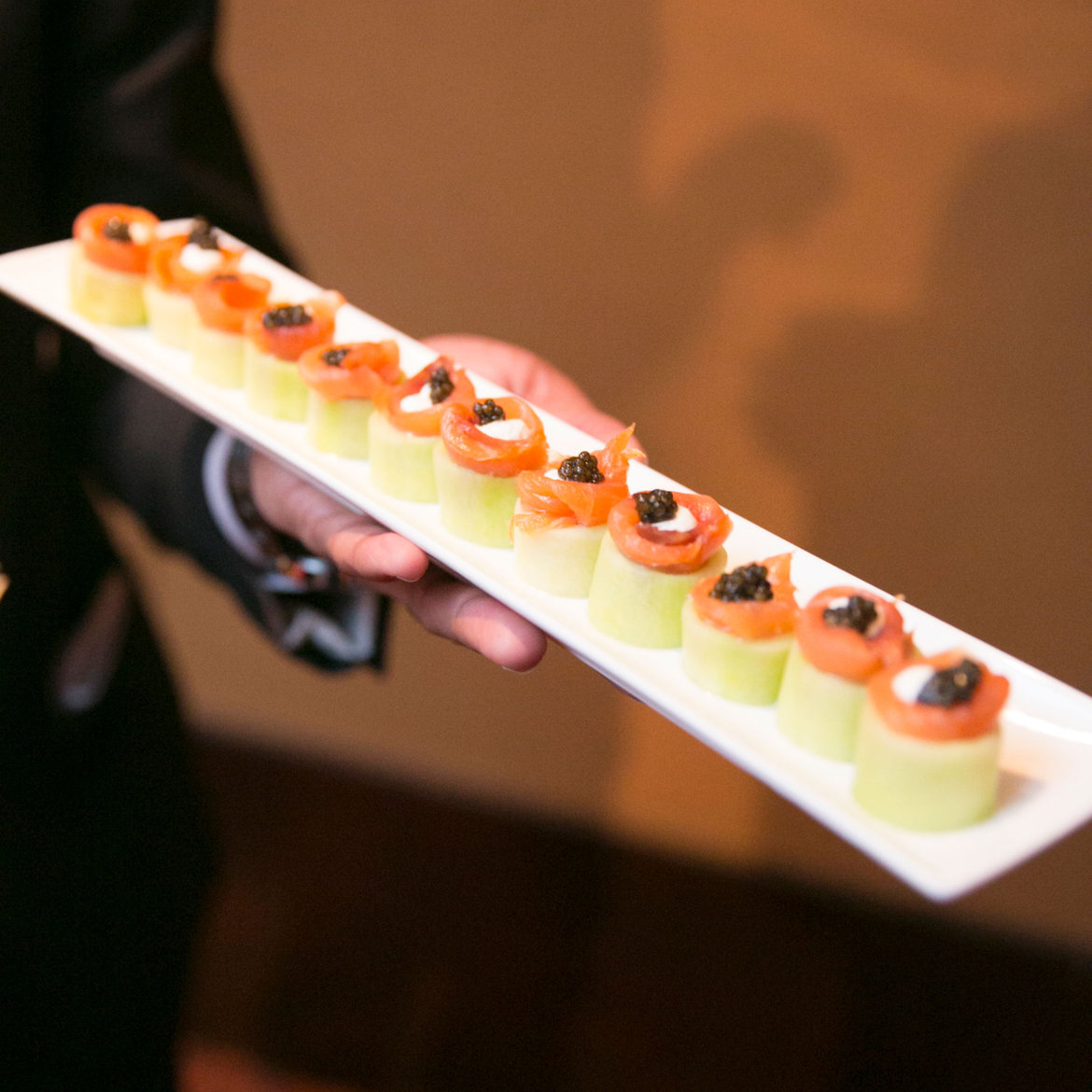 6. Custom Touches
Design your own monogram and it can be used on all of your stationery, napkins and a great lighting effect. 
7. Welcome Bags for Out of Town Guests
After a long trip your out of town guests will appreciate the thought of receiving a 'Welcome Bag' in their hotel room to thank them for coming to celebrate with you.
Photo courtesy of Big Cedar Lodge
8. Bold Color
Bright and bold colours are in ~ whether from you linens, flowers or lighting they will certainly give your decor a pop.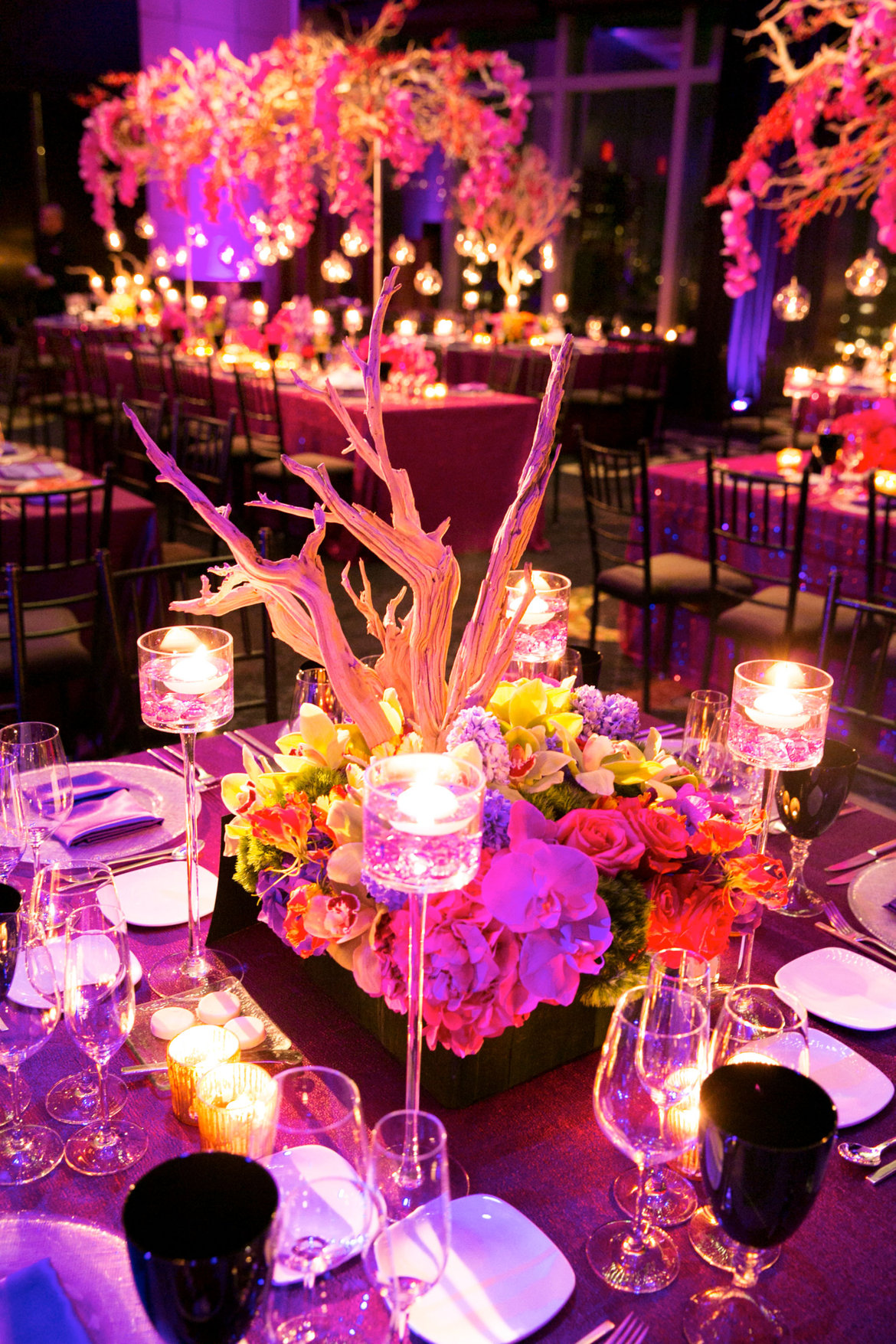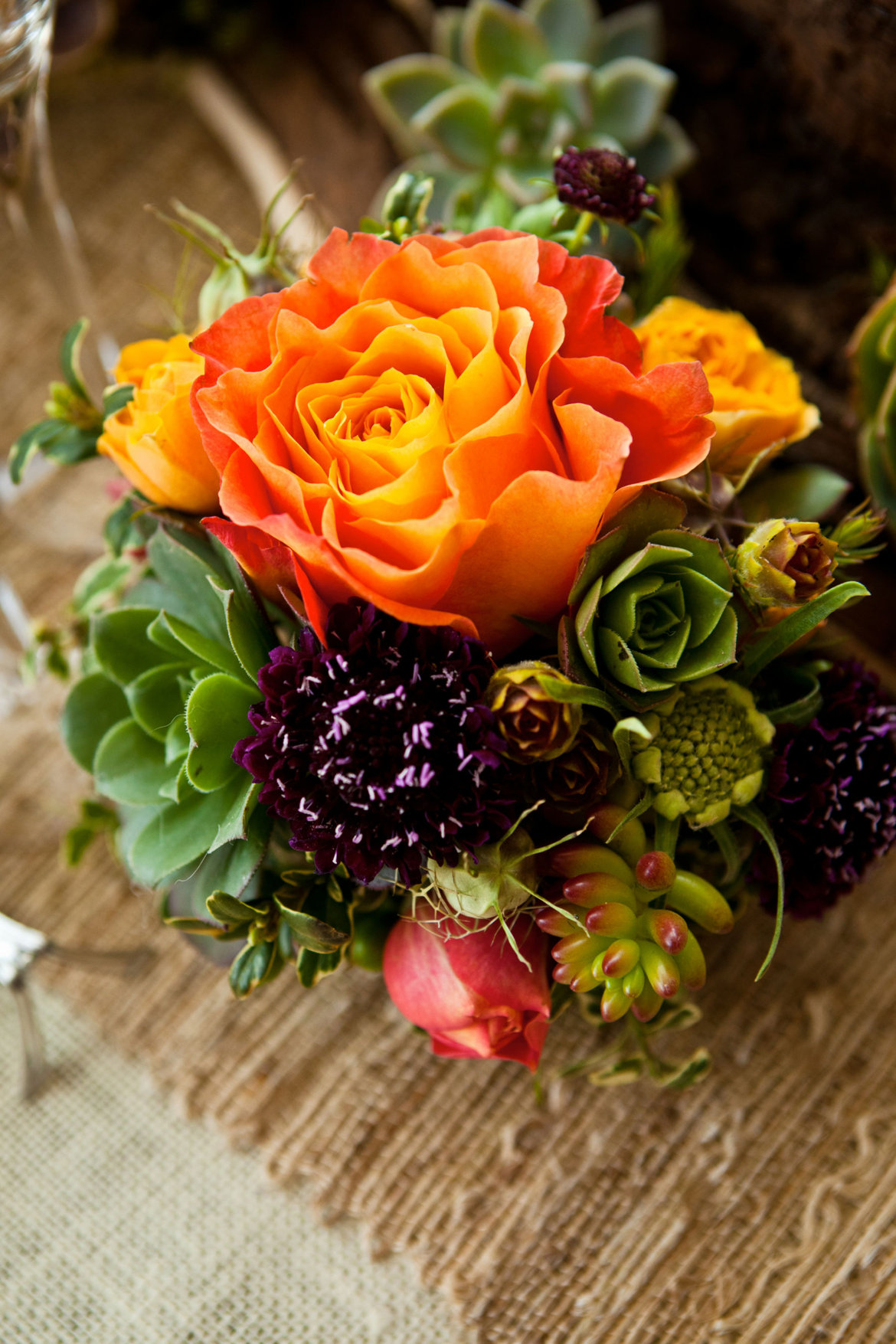 9. Not Your Grandma's Wedding Cake
No more dull fruit and marzipan cakes, everything from de-constructed to naked cakes, bright colours, interesting fillings ~ nothing is out of bounds.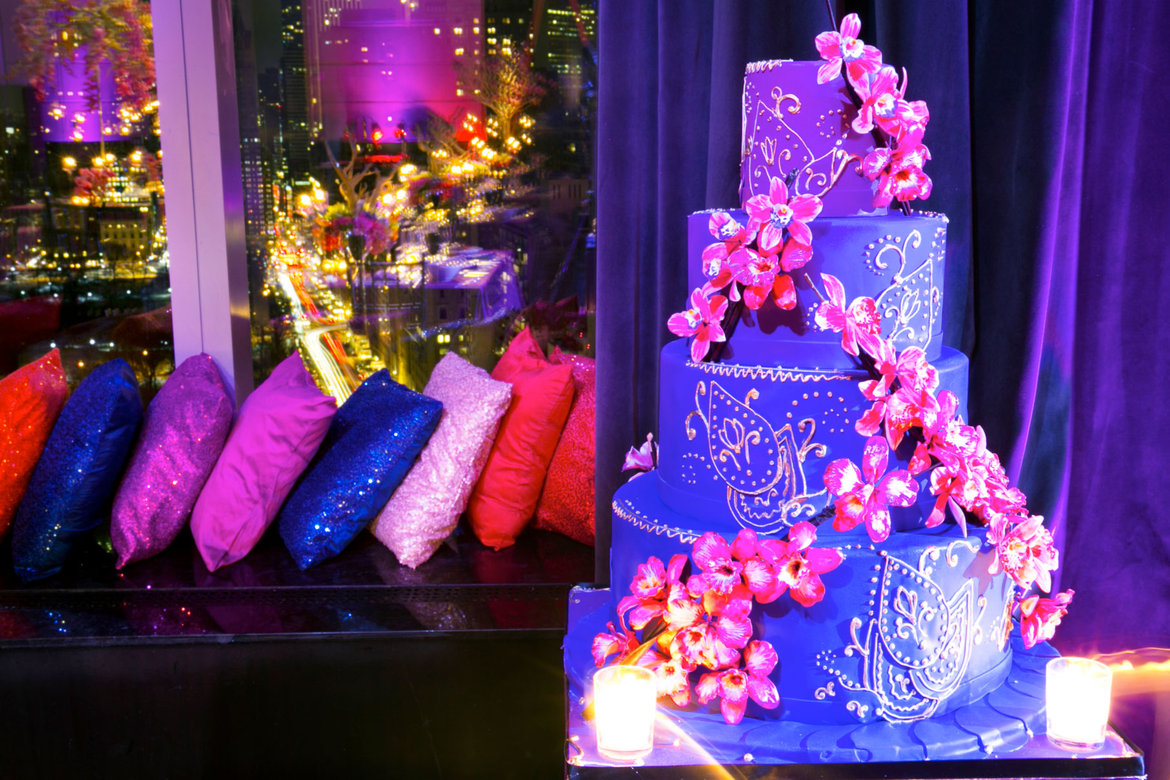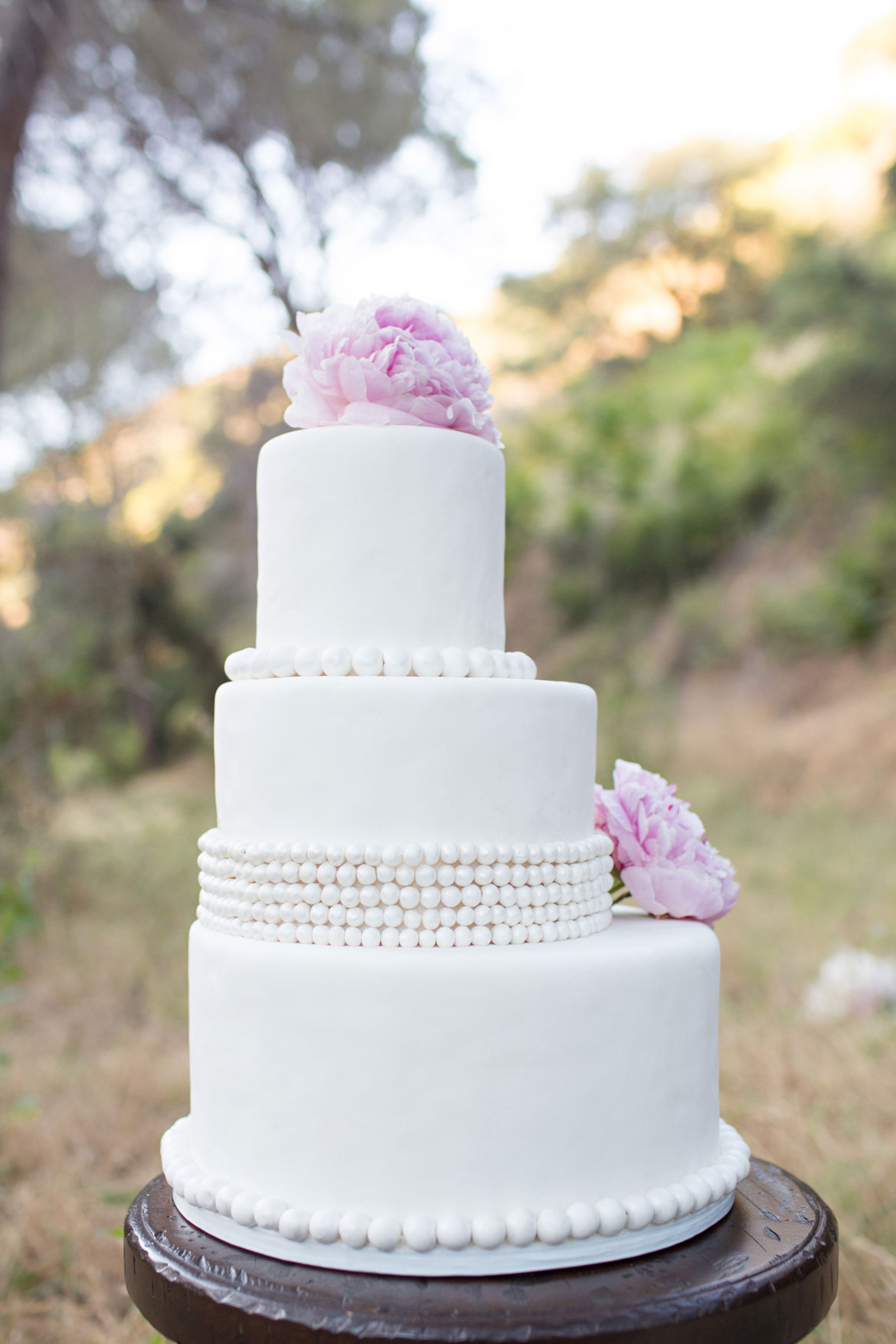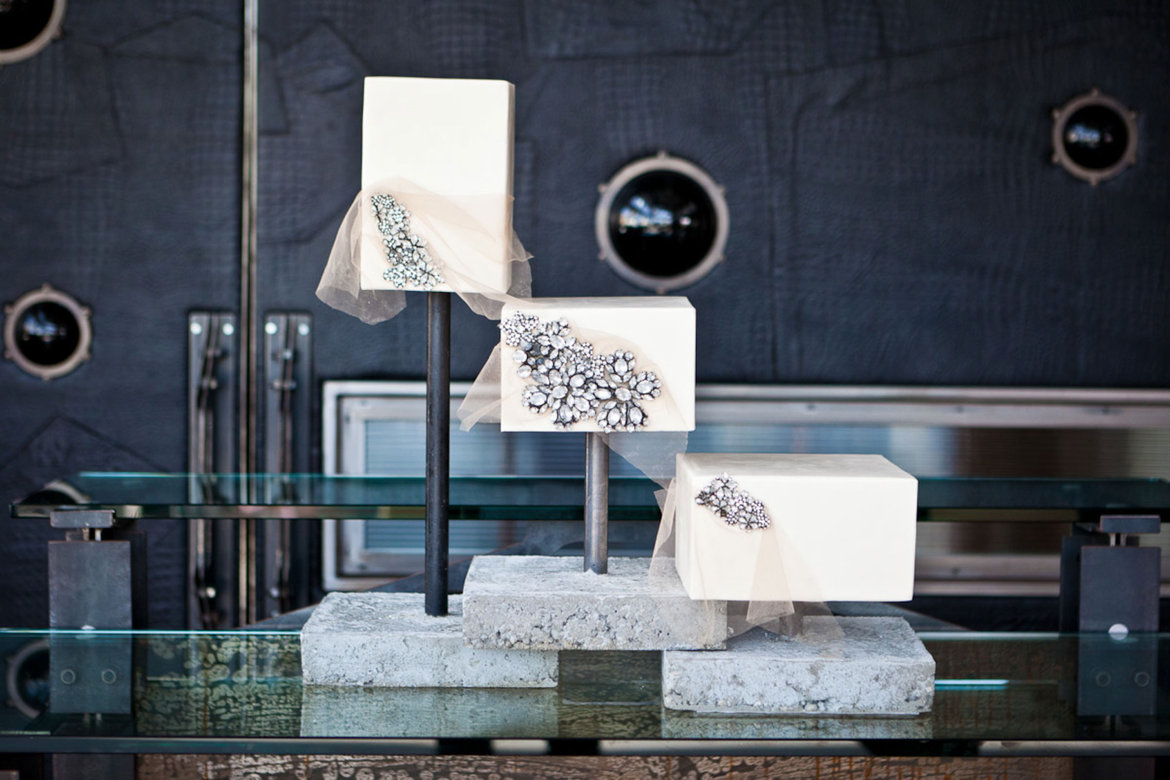 10. Modern Yet Classic Elegance
While rustic and DIY are certainly still around, we're seeing a return to a more classic elegance. Gold rimmed china, blush-tone florals, ever flowing Champagne or chocolate fountains are all back in style ~ back to the Gatsby Era.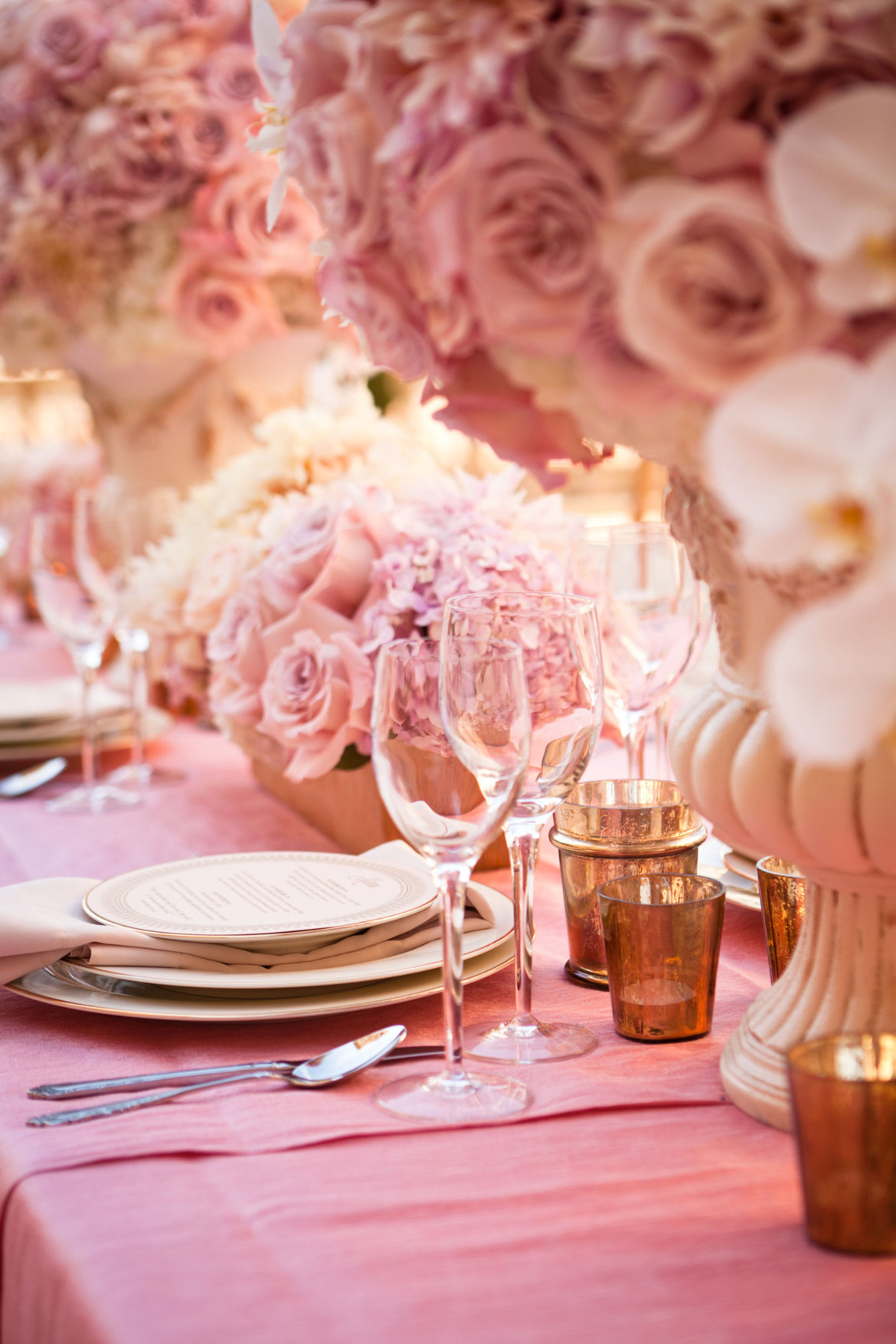 Photos courtesy of Andrea Freeman Events